Here are some pics that I'd like to share.
This is Bent Creek's Love Sampler framed. The picture isn't the greatest, I took it with my camera phone. It's a bit distorted but right now it's the best I can do.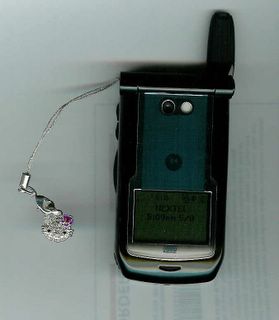 My cousin came today to drop off a little gift that she bought me. It's the little Hello Kitty charm for my phone :) It's so cute I love it.


This is square 3 from my Budding Littles piece that I'm working on. I hope to finish it tomorrow but that could be just a dream depending on what pops up. Isn't the tail cute?


This is the entire piece so far. I may stitch the 4th square in Maple Syrup to give a matching look. I just realized that I didn't stitch the outline in the 3rd square *oops* will get that done tonight. Right now I have to jump in the shower and get dressed.